Gort or Darth Vader?
A colleague of mine thinks that instead of going with the rather trite comparison to Darth Vader(
see previous post
) I should opt for a more romanticized image, like Gort the robot from a 1951 sci-fi classic,
The Day the Earth Stood Still
. You decide!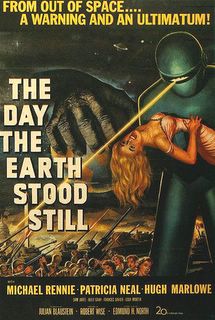 The Day the Earth Stood Still (1951)